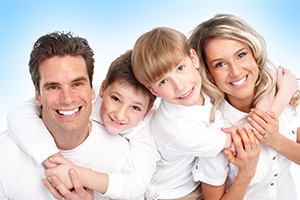 No Dental Insurance? We can help!
Dr. Rabinovich now offers an exclusive new program to get the care patients want and need.
The best part – it is affordable!
ERMP (a.k.a. Edward Rabinovich Membership Plan) is an annual reduced-fee savings plan for families and individuals without dental insurance coverage that allows all Members to receive quality dental services at greatly reduced prices. The in-house dental benefits program is affordable and designed to maximize patient care. Unlike conventional insurance plans, with ERMP there are no deductibles, no yearly maximums, and no waiting periods to begin treatment. ERMP benefits coverage begins immediately upon registration.
With an annual membership fee of $350 for an initial member and $250 for each additional family member, your package includes the following benefits:
Up to two (2) standard teeth cleanings with fluoride applications per year ($190 value)
Up to two (2) complete dental examinations with oral cancer evaluations ($120 value)
All necessary X-Rays ($120 value)
A 20% reduction in fees on all dental procedures
A 40% reduction in fees on sealants up to age 18
A 20 % reduction in fees on teeth whitening procedures
Eligible family members include spouse and dependent children under the age of 26. All plan membership fees are payable in full at the time of registration and are non-refundable. Plan duration is for one year from the registration date.
Contact our office today to schedule your next appointment!
Edward Rabinovich, DDS
Phone: 619-660-9800;
Email: info@dentistlamesa.com